18 tags
14 tags
12 tags
12 tags
16 tags
5 tags
3 tags
Pil Karbon & Petualang Lidah
           Berkali-kali saya mendapat kunjungan teman-teman dari luar negeri. Sekedar silaturahmi, beberapa dalam kunjungan bisnis dan tidak sedikit yang memang kesini untuk berlibur.  Kebanyakan dari mereka berdomisili di negara tetangga Singapura atau negara kangguru yang notabene mempunyai standar yang cukup ketat terutama mengenai segala hal yang berkaitan dengan makanan. Untuk kebanyakan dari...
13 tags
12 tags
12 tags
16 tags
13 tags
10 tags
12 tags
15 tags
15 tags
12 tags
Thought via Path
It takes more than a mere recipe reading to produce a great cuisine.. Understanding your ingredients, masterizing your techniques and simply adding in Love into the equation then comes an outstanding results.. – Read on Path.
18 tags
So I Found The Idols...
Well, nearby idols.. i mean i could have Johnny Iuzinni, Herme and many other big names here.. But these are the names that i heavily adored and idolized, and it's pretty much makes a perfect sense if i would like to have a projects with any of them. Andrian Ishak- Namaaz Dining Jakarta I have mentioned that i despise self-learning people, but Andrian have made me change that thought....
15 tags
12 tags
12 tags
15 tags
12 tags
RECIPE: Churros with Cinnamon Sugar & Salted Choc....
(Photo Credit: Lucy Wiryono) A dear friend of mine Lucy -a pregger, is craving for Churros, the real deal and not just some yeasty kind of dough. I then flipped over my old recipe pages figuring out which recipe to use for a classic simple yet tasty kind of Churros to whip for her. This recipe pops into my head for being the most honest yet the richest and tastiest dough. One thing you should...
6 tags
5 Attributes of a Great Chef
"A great chef has this 5 attributes They take their work very seriously and constantly perform on the highest level Aspire to improve their skill Cleanliness Impatience, Stubborn and insist on having it their way Passionate & Perfectionist" -Jiro Dreams of Sushi
14 tags
20 tags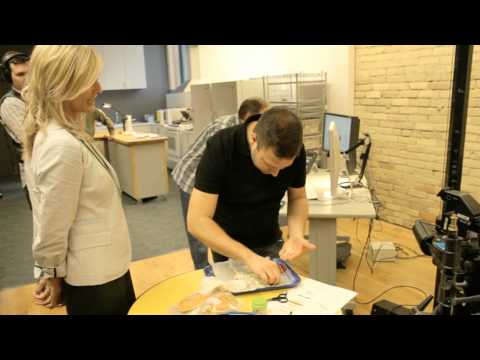 7 tags
11 tags
7 tags
11 tags
13 tags
15 tags
Balut: Dare yourself to!
I recently made a trip to Boracay Island, the Philippines for a Dragonboat Festival. i had to give it to the Philippines for having one of the most amazing island paired up with their arrays of awesome delicacies. I spent 4 days of eating merely pork and other local stuff and loving it. :) but one thing that caught my head was the Balut -a hard boiled duck embryo, yes.. not only the egg have...
12 tags
11 tags
Anonymous asked: Hi Adit, what is your key to be become a great pastry chef? and between cordon bleu and at sunrice, which school give you more knowledge n experience abt pastry? cos i am considering to follow my passion for pastry and considering to take the pastry program either in sydney or at sunrice
14 tags
7 tags
Cooks' Affair THANK YOU ALL!
So the recent Sunday's Cooks' Affair was a big hit! We hosted over 250 foodies from Jakarta to enjoy 20 over selections of our menu ranging from Entrees selection of Prawn Ravioli to Fishcakes and great options of pastries, cupcake, ice cream and tartlets. We got swarmed and everything was out by 5PM (we expected to close the affair at about 9.30PM) Our Sincere gratitude to all of...
4 tags
12 tags
10 tags
SUNDAY'S COOKS AFFAIR: April 8th 2012
Cooks' Affair would like to invite you into a pop-up feast,  a gastronomical treat -so sweet, it will cheer you up at Coquelicot Presents: SUNDAY'S COOKS AFFAIR April 8th 2012  from 10AM onwards at Coquelicot le Bistro Jl. Puri Mutiara Raya 3B Jeruk Purut, Jakarta Selatan Featuring 10 talented cooks of Jakarta: Adithya Pratama (Dapur Cokelat), Anjani Rahardjo (Ann's...
11 tags
10 tags
Another Edition of The Euro Trip
Hey Guys,  so recently i just went for another euro trip, the same course as 2 years ago: Paris and Belgium. However, i spent more time in Brugge this time. 2 days to be exact. Of course Paris as usual being a lovely madame it always become and make me fall in love all over again. but Brugge is pretty much like the same old mademoiselle that were missed as we focused on the older lady that is...
13 tags
5 tags
Have A Joyful Sweet Christmas & A Festive New...
Glad to figure out that most of you are sticking around despite the lack of post -the workload have been overwhelming. now that i'm in between jobs, i should be able to give you more insights :) Now that the festive season is here, hope you had a wonderful christmas over the weekend and is now preparing for the coming New year celebration. i'm spending the holidays back in Jakarta...
4 tags
"Cooking is like love, it should be entered into with abandon or not at all"
– Harriet Van Horne
9 tags
9 tags
12 tags